This article explains the advanced integration settings in OneConnect.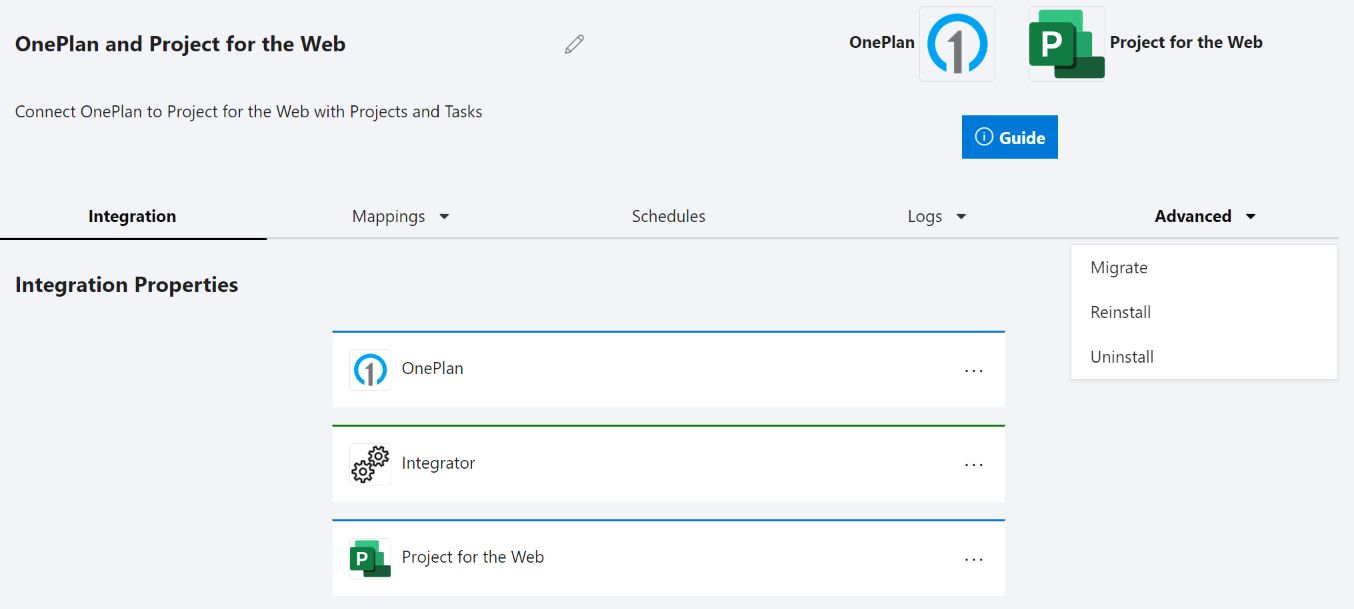 If a client wishes to move an integration from one OneConnect group to another, they can change the OneConnect group from the Groups dropdown, and then select Migrate.
The list of available OneConnect groups is dependent on if they are added to the OneConnect group.

Sometimes errors occur during setup, and a reinstall is necessary. No further steps are needed besides clicking the Start button. The process is self-automated from there.