Getting Started
Creating a OnePlan Academy Account
Creating an account in OnePlan Academy LMS is really simple:
Navigate to the OnePlan Academy site: www.oneplanacademy.com.
Select the "Login" option from the top navigation menu:

3. On the next screen, click "Register Now" button: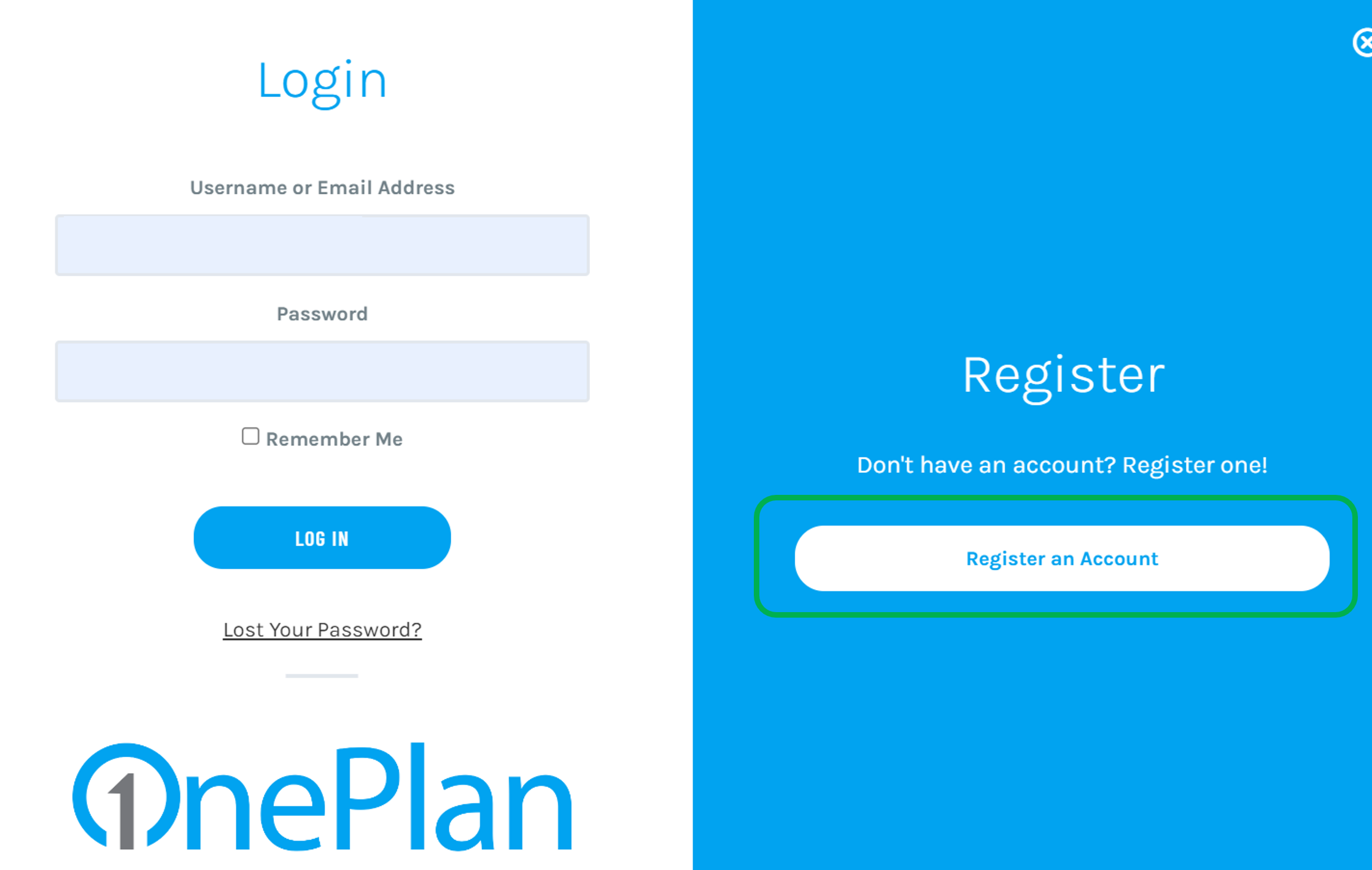 4. Complete the fields on the registration form. You can use your corporate or other email address to register. Please check with your OnePlan system admin for any guidance about which email address to use.
5. Click "Register" to submit the form.
You are now registered for OnePlan Academy!
Loging into your account
To log into the OnePlan academy site, simply navigate to www.oneplanacademy.com and click the Login link on the top navigation menu. You will be taken to the home page once you enter your login credentials. Clicking "Remember Me" on the login screen will save you this step next time you access the site.
Browsing Courses
There are two primary ways to view and follow the training content. One way is by role, and another is by feature or module of OnePlan.
Role-based Learning Pathways
Currently, the LMS contains training pathways for the following user types or roles:
Team Member. A user of the system who uses OnePlan primarily to view their assigned tasks and submit task progress, as well as timesheet hours if applicable. This learning pathway allows you to select courses based on whether Timesheets are enabled in your environment.
Plan Manager. This user is generally a project manager in charge of managing work plans and related project items in OnePlan. There are three levels of learning you can chose here, starting with the basics and working your way up to more advanced functionality and use cases.
Resource Manager. This is a user of the system that manages teams of people, and uses OnePlan to analyze and plan resource capacity against the demand that is coming from project and other work. If resource negotiation is enabled, this role also reviews and approves resource requests.
Administrator. This training pathway is intended for people who have been assigned to manage, update and administer the OnePlan solution in the organization. The set of courses included in this section includes everything you need to know in order to successfully configure and maintain your OnePlan environment.
Module-based Learning Pathways
Module-based learning pathways are intended for more experienced users or OnePlan, as well as users who only use a particular feature of the tool and don't interact with the majority of the platform. This part of the system is also useful for refresher training if you're looking to brush up on how a specific part of the toolset works, and don't want to go through an entire role-based course.
Taking a Course
To enroll in a course, first select your learning pathway. You can do this from the top navigation menu by selecting "Online Training" and then selecting your desired learning pathway.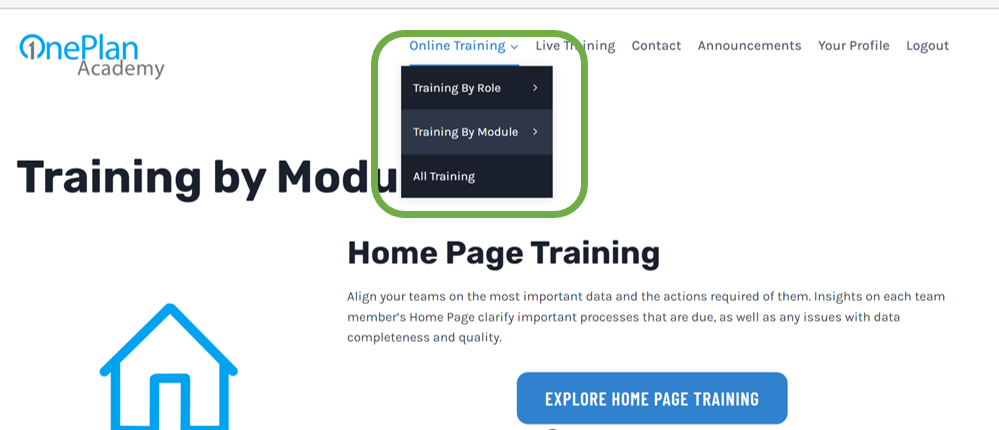 2. You are now able to see the options associated with enrolling in your selected learning pathway. Click the "Enroll Now" button for your desired pathway.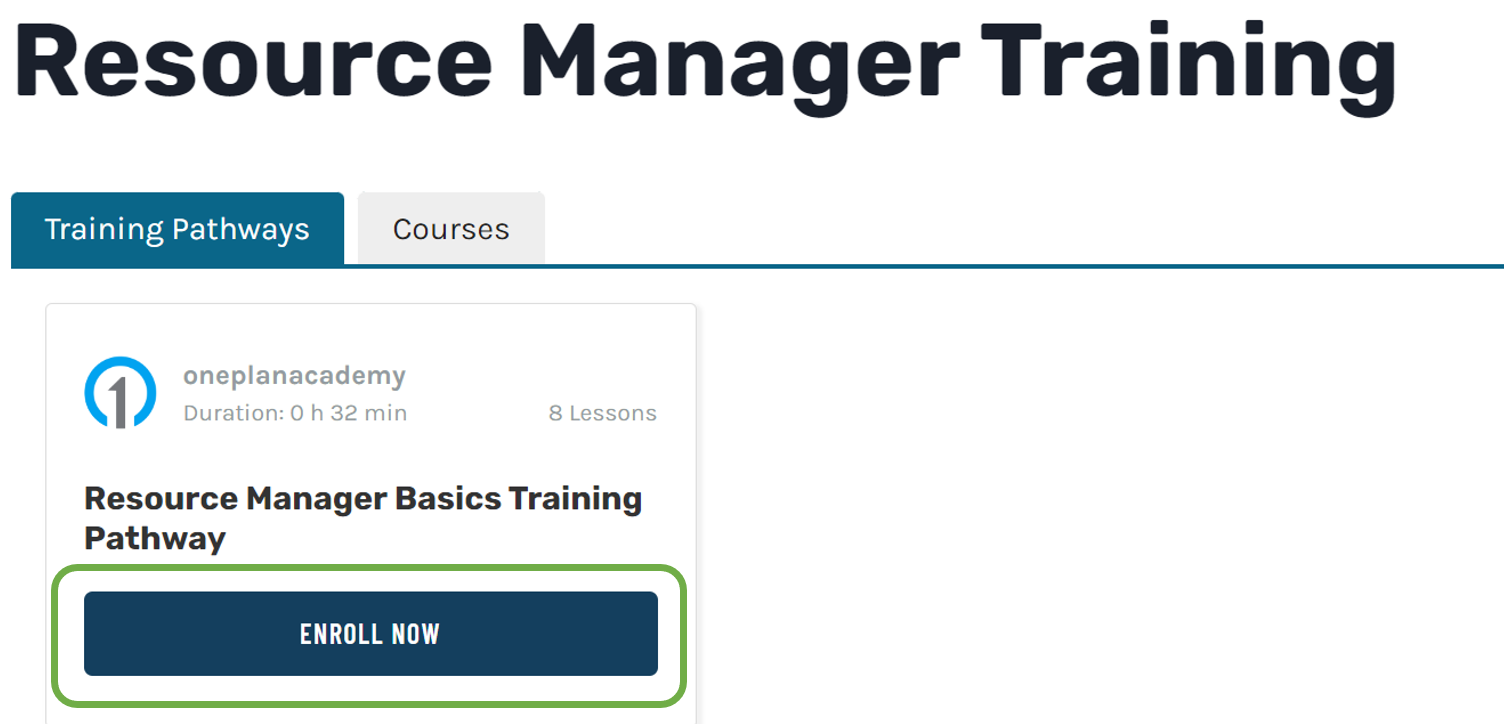 3. You are now taken to the course overview page. Here, you're able to see additional details about the course content, estimated time commitment to complete the course, as well as your progress and enrollment status, if you have already gone through some of the content and revisiting the course page. Click the "Take this Course" button to start the training!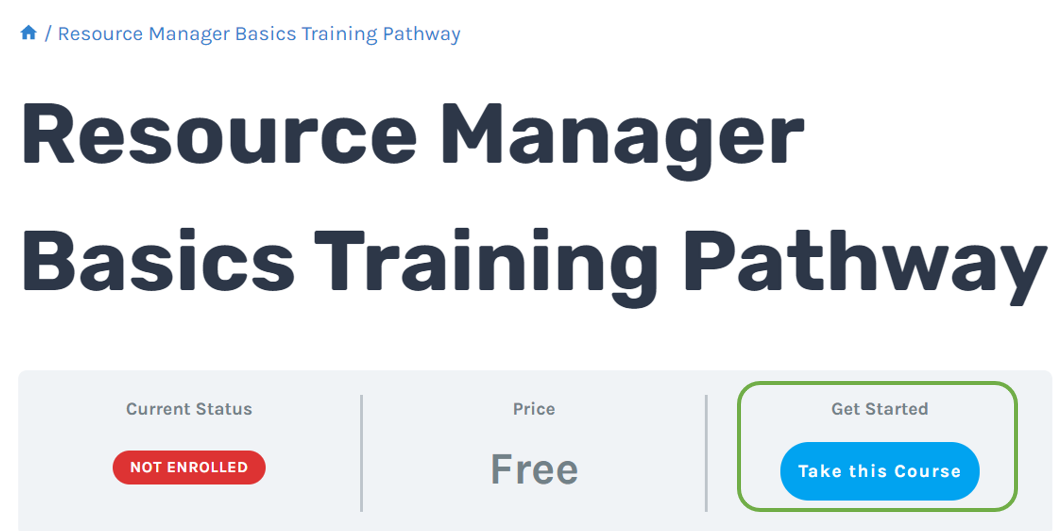 4. During this step, you're ready to select your desired training lesson. We recommend following the lessons in the order they are presented to you, as a lot of the content builds on previously covered materials. As you go through the lessons, the system will keep track of and save your progress. Next time you come back here, you will see how far along you've come, as well as which lessons you have left to cover. To access a particular lesson, simply click on the lesson name, and you'll be taken to the content associated with this topic.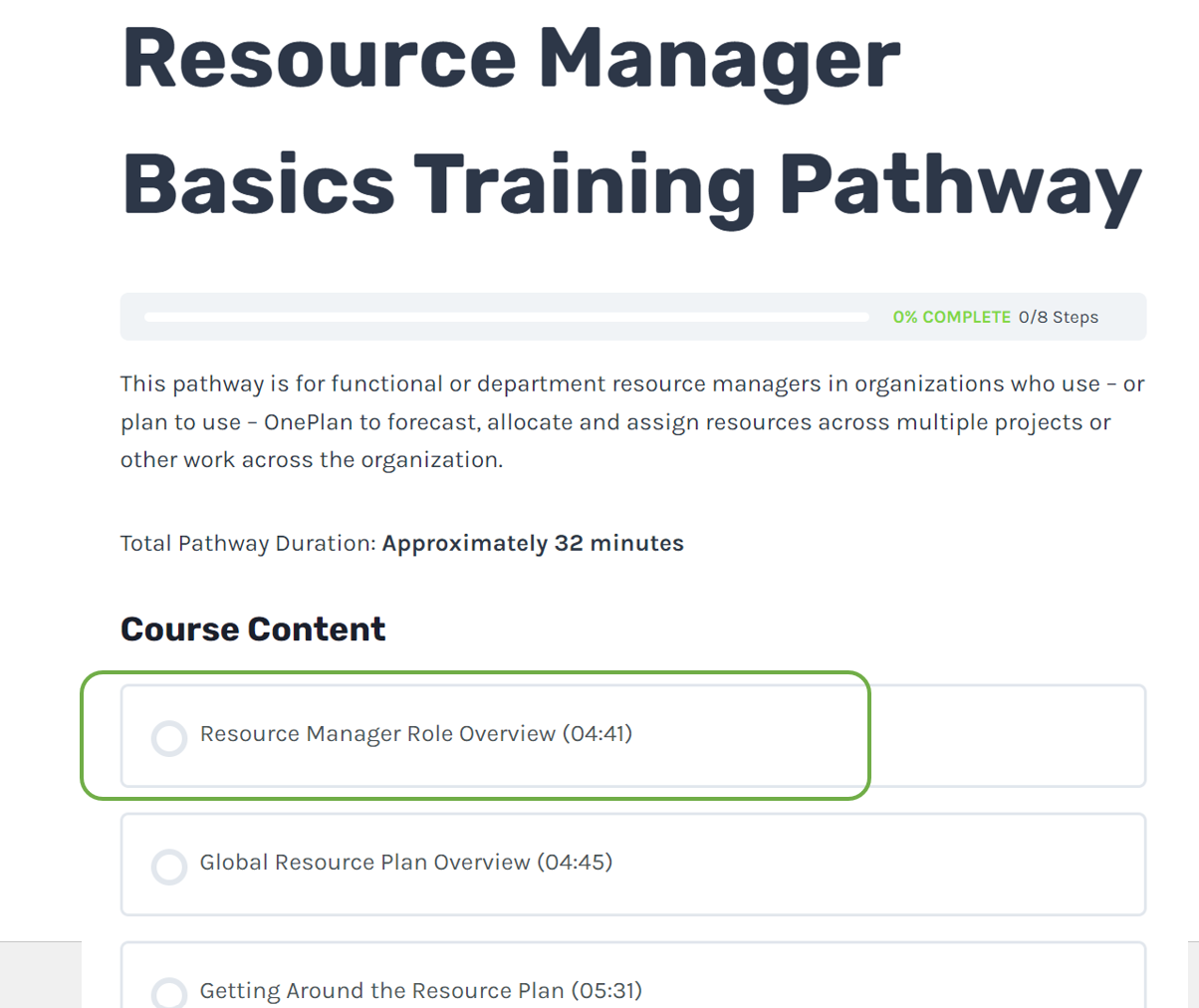 5. Once you're inside the lesson, you can navigate the rest of the course content using the left pane, which shows you the entire content of the pathway. Alternatively, you can move between sessions by using the "Next Lesson" button.
6. Be sure to click the "Mark Complete" button once you're through with the content of the lesson. This will ensure that your progress is saved, and that you're getting credit for this part of the training pathway.
Tracking progress
You can use your profile page in OnePlan Academy to track your progress across all of the content you're working with. To access your profile page from anywhere in the system, select "Your Profile" from the top navigation menu. In some pages of the interface, your profile page will be accessible via your profile photo button on the top right of the screen.
Getting Help
For any assistance specific to OnePlan Academy Learning Management System, please email academy@oneplan.ai. For all matters related to OnePlan product functionality issues or questions, please contact the OnePlan Product Support Team. For all other matters, please contact your Customer Success Manager.