Select the Plans icon in the navigation menu.

Select your plan.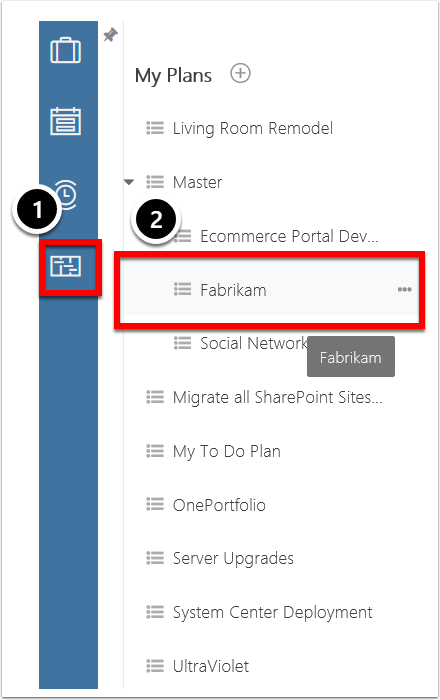 You may choose to keep the My Plans panel collapsed or expanded using the pins icons.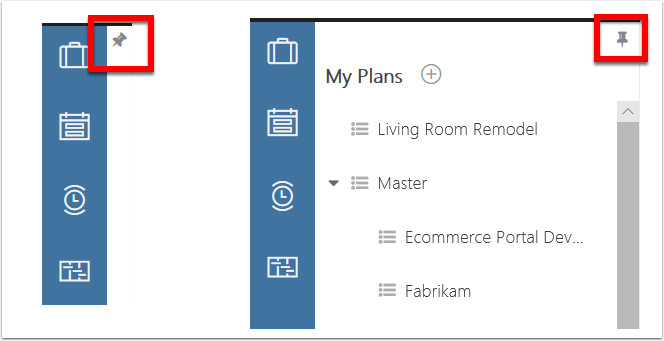 You may toggle between the Scheduler, Board & Grid planning methods. Scheduler is the default, though OnePlan brings you back to the method you were using previously, as applicable. Select Board.