This article explains how to read and reply to conversations in the OnePlan app.
Select the Conversations icon in the bottom navigation menu to access your onging conversations.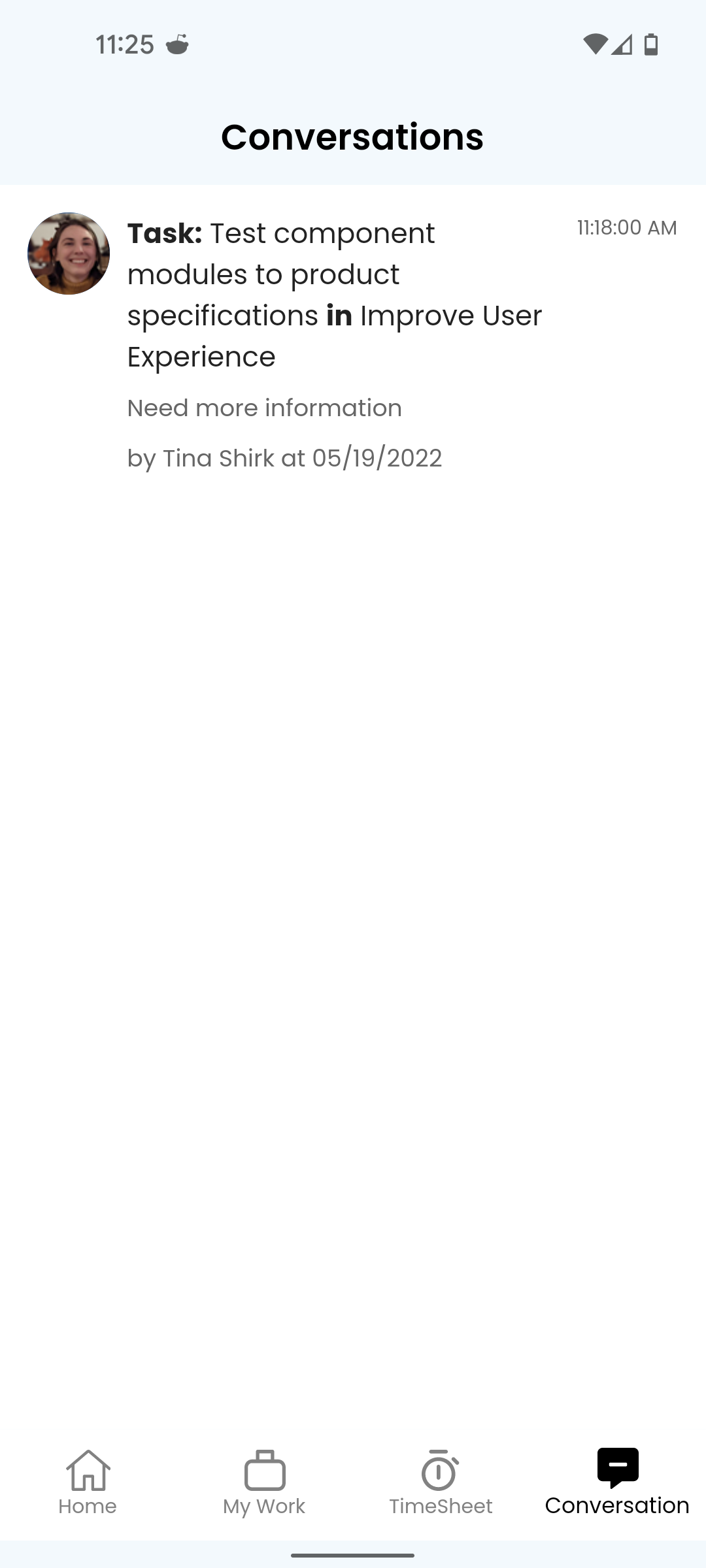 Touch the desired conversation to open the chat. You can see all previous messages. To add to the conversation, select the Messages field. Then type out your message. Touch the send icon to send your message.